---
ABOUT AM EDITIONS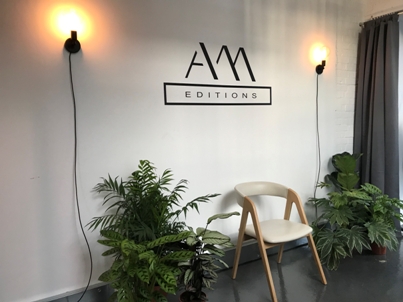 Created by interior architect and designer Anthony Michael and project manager Kevin Walker, AM Editions is a lifestyle design company focussing on bespoke furniture in a style that is current but timeless, traditionally made to celebrate artisan craftsmanship.
These are paired with luxury lifestyle items from the fragrance, home, fashion, food and drink genres. With clean lines and a modern design, the materials used relay a story behind every design.
AM Editions is firmly placed in the luxury market, targeting both industry professionals and discerning personal clients who seek a complete style package and is ideally located in the vibrant heart of Canary Wharf, London.
Offering a tailored service to discerning clients worldwide, AM Editions is the premiere choice not only for exclusive furniture but for an exclusive lifestyle.
---
INTRODUCING ANTHONY & KEVIN
Anthony Michael, joint-owner and Creative Director of AM Editions, is a confident and highly creative interior designer.Malaysian born, he has been living in London for over 10 years.
A graduate from RMIT University Melbourne, Australia, he has been planning and designing residential and commercial fit-outs both locally and internationally for many years and continues to work with interior designers, luxury retail designers and other creative professionals.
An accomplished furniture designer, Anthony is also passionate about many areas of lifestyle quality, a passion which is clear in the AM Editions collections.
Kevin, joint owner and Development Director of AM Editions, has a diverse background in business and project management, including retail banking, education and the charity sector.
Originally from the historic city of Durham in North East England, he has been living in London for over twenty years.
He has successfully completed a wide range of projects including project management, finance and strategic planning.
He brings a wealth of commercial experience to AM Editions, and is passionate about lifestyle quality. This, together with his drive, motivation and business acumen, brings AM Editions to the forefront of the lifestyle design sector.
---
to receive updates from AM Editions by email, please subscribe below
10th Floor One Canada Square Canary Wharf London E14 5AA